Residential Concrete
We complete all concreting in sydney  on a range of domestic concrete projects. House or garage slabs, paving, steps and decorative concrete are just a few of the works we commonly complete.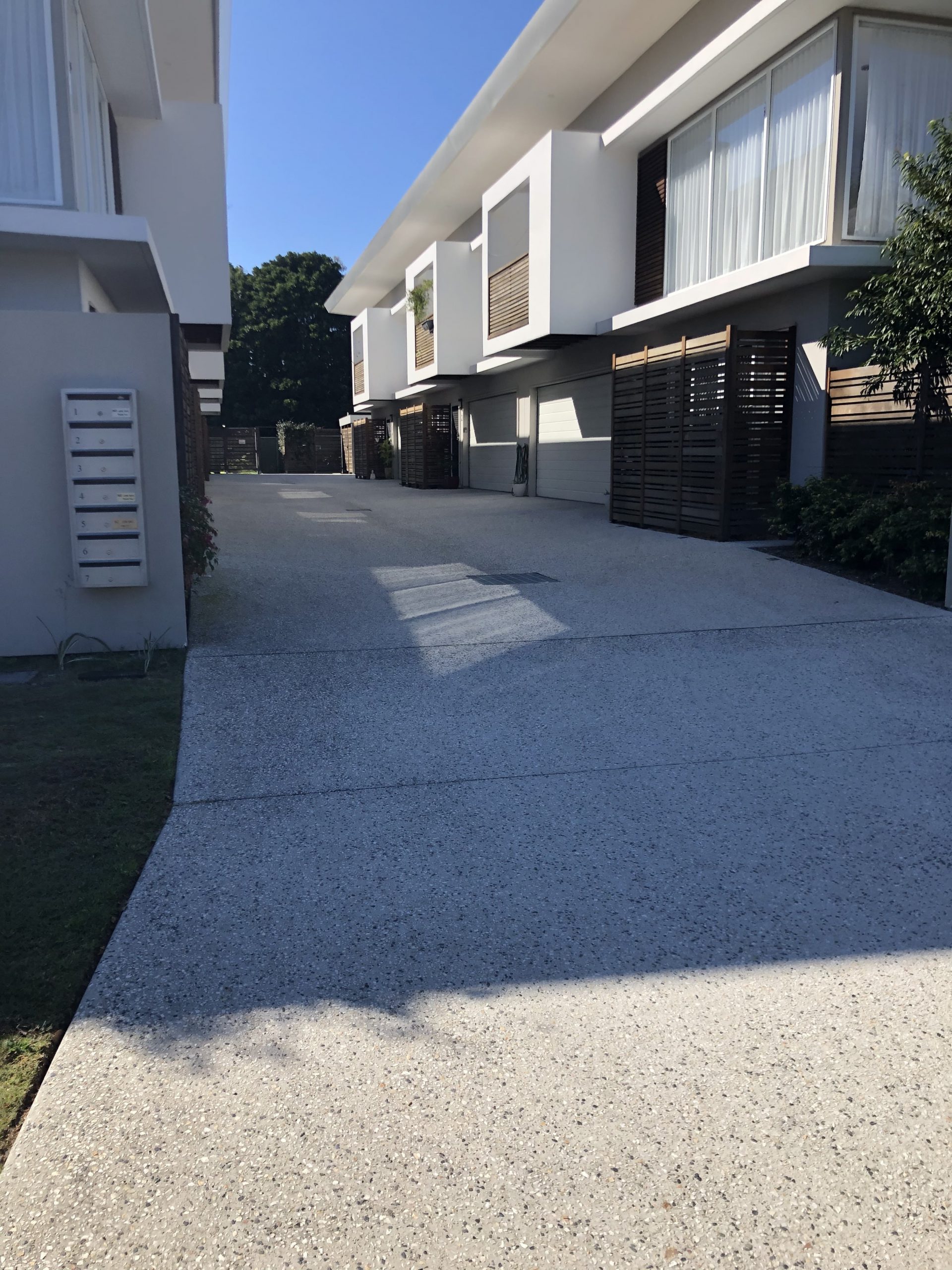 The Main Kinds Of Domestic Concrete
Typically we find that the most common concreting customers need, is driveways or house and garage slabs.
Usually paths and driveways will have to have at least minimal excavation and sub-base work done in preparation for concrete to be laid down. Putting crushed rock or gravel down first, then compacting it firmly gives a solid base for concrete to set on. This makes it last longer and give a good, smooth finish.
In most cases, unless you have a more unique project in mind, 25MPA ready mix concrete will be able to give a high standard of finished concrete. Once we've seen your plans, we will be able to recommend if increasing the MPA for a stronger strength would be best.
The main types of concrete used in Domestic Driveways are;
Black Concrete – Usually 2 BAGS per cubic meter is the amount needed.
Coloured Concrete – Charcoal – Required amount per cubic meter is 1 BAG
Exposed Aggregate (Hy-tec, Mentone, Broadway, Midway and Frame)
Plain Concrete – As this requires the least amount of work it is usually the cheapest – and is easier to finish!
Special requests for specific colour can be made with our suppliers – just ask.
Once the choice of concrete has been decided, then it's working out exactly what you need done. Designing what you need built, laid or created helps us know if it's a knock down project, fresh build, renovation or addition. No matter what it is, we always suggest you see real life examples of concrete types, so you know exactly how it will look and feel.
When doing an estimate there are a number of factors that will come into it. Pump access needed, steel reinforcing or specialized equipment are a few examples. As we always work to the highest quality, please bear these points in mind when creating your design.